Conductor NORMUNDS DREĢIS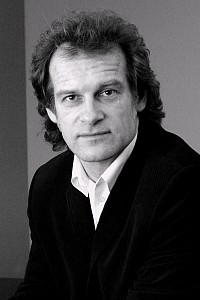 Normunds Dreģis is a conductor and artistic director of Riga Jāzeps Mediņš 1st Music School chamber orchestra Armonico and chamber orchestra of Olaine Music and Art School (Latvia).
He is also a founder and chairman of Latvian Orchestra Association (2012), an alderman of Riga Latvian Society (since 2011) and a member of the Latvian Theatre Union (since 2005).
At the Jāzeps Vītols Latvian Academy of Music he received master's degrees in choir conducting, opera and symphonic orchestra conducting. As a conductor he studied under prof. Imants Kokars and prof. Viesturs Gailis.
His professional competence was upgraded by prof. Volker Wangenheim at the Cologne Music Academy (Germany), prof. Eri Klaas at the Sibelius Academy in Helsinki (Finland) and master classes with prof. Helmuth Rilling in Stuttgart (Germany).
Conductor collaborated with the Latvian National Opera, Latvian National Symphony Orchestra, Liepāja Symphony Orchestra (Latvia), the New Rhine Chamber Orchestra (Cologne, Germany), South-Westphalen Philharmonie-Orchestra (Germany), Emīls Dārziņš Music High School Symphony Orchestra (Riga, Latvia) and early music ensemble Ludus (Riga, Latvia).
He has given concerts in Estonia, Lithuania, Poland, Germany, Austria, France, Italy, Sweden and England.
Normunds Dreģis is a conductor and leader of many workshops with international youth orchestras (Latvia, Estonia).
He conducted many recordings including W.A.Mozart opera Bastien und Bastienne (2014), Ecumenic Christmas (2007), Armonico (2007), ballet Gems (2007), the recordings of classical operettas (1995) and sacred music recordings (1993) for the Latvian Radio.
Normunds Dreģis was a conductor at the Latvian National Opera (1996-2013), a lecturer at the Jāzeps Vītols Latvian Academy of Music (2008-2010), chief conductor at the Riga Musical Theatre (1993-1996). He founded a sacred music choir Arcus and was its artistic director (1990-1993). He was an artistic director and a chief conductor of the youth choir Balti of Saldus district (1988-1992).
With the chamber orchestra Armonico he gained 1st place in the Latvian Music School String Orchestra competition Musica da Camera (2013), 1st degree diploma in the Symphony and Chamber Orchestra festival-competition for Latvian educational institutions (2012, 2008), the Laureate diploma in 3rd International festival-competition of chamber music Fiori Musicali in Šiauliai (Lithuania, 2011) and 1st place in the Latvian State Music School Chamber Orchestra competition (2004).
Conductor's creative work has been awarded with the paper of honor by the City Council of Riga (2007) and the Latvian Ministry of Culture (2004).
Conductor's repertoire includes more than 20 operas, ballets and operettas, some of which are W.A.Mozart - Don Giovanni, Cosi fan tutte, The Magic Flute, Bastien und Bastienne, G.Rossini - Il barbiere of Seviglia, R.Wagner – The Flying Dutchman, Das Rheingold, P.Tchaikovsky - Eugene Onegin, G.Bizet - Carmen, E.Kalman - Silva/Csardasfurstin, J.Lūsēns - The Birds' Opera, Z.Liepiņš - opera Of rose and blood, J.Nīmanis – Lysistrata, K.Ewald – The return of Lysistrata, Joh.Strauss - ballet The Blue Danube, L.Delibes - Coppelia, B.Asafjev - Fountain of Bakhchisaray, O.Hodosko - ballet Cinderella.
Address:
Krones street 56-3, Mārupe, Latvia, LV-2167
Phone: +371 29169184
Email: normunds.dregis@gmail.com
www.about.me/normunds.dregis